Track Guys' annual Sebring event has long been a favorite for both our students and our instructors. In the last few years, we've also been picking up support (and participation) from a couple of enthusiast magazines that rank at the top of their respective target audiences: Muscle Mustangs & Fast Fords and GM High Tech Performance.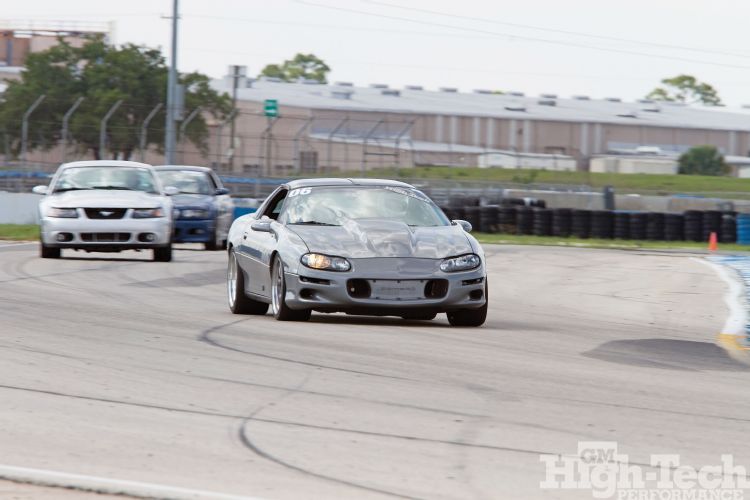 Both magazines have run features on our high-value / high-fun Sebring event in the past, but recaps of the 2012 Kenny Brown Performance Driving School by Track Guys is showcased in the January 2013 issues of both these magazines. Talk about timing… and better yet, you can also read the articles and see the photos on the respective magazines' websites! (click on each cover image to read the stories online)
If you don't subscribe to either of these two magazines, you should. Editor Evan Smith (MM&FF) and Associate Editor Justin Cesler (GM High Tech)  do a great job – both on the track and with their respective magazines… and they're a lot of fun to hang out with too.
Thanks for your efforts guys, and those of your teams back at the office. Keep up the great work and we hope to have you join us at Sebring International Raceway again this year. (May 25 & 26)
Happy Birthday MM&FF!
In case you didn't know: Muscle Mustangs & Fast Fords is celebrating 25 years of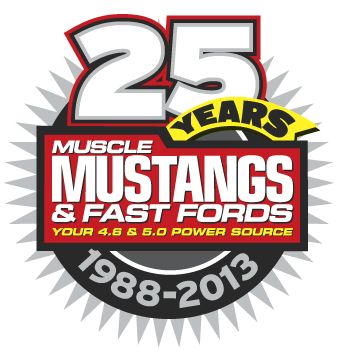 covering all things Ford. And, as witness by their numerous driving event articles and even my teaming with Editor, Evan Smith in the 2012 Tire Rack One Lap of America, the magazine recognizes the importance of wheels, tires, brakes, handling and learning how to drive and presenting these facts to their readers in a accurate, entertaining and respected publication. Kudos to the entire team at MM&FF and your commitment to the industry.
On a personal note, I've been writing off and on for them since 1989. Over the years, I've been blessed to have had the opportunity to share my tech articles, car features, new vehicle introductions, SEMA Show coverage and of course, writing about performance driving. My writing has also afforded me the opportunity to meet some great people within the OE automotive and aftermarket industries.
It was Jim Campisano, during his time as Editor, who asked me if I was interested in writing the monthly "Contact Patch" column for the magazine. And get this, he asked me while we were both sitting on the pit road wall at Sebring after one of our SVTOA / Track Guys events back in 2005. Thank you, Jim for having the confidence in me and for providing me the opportunity and freedom to express my opinions and insights via that column – I really enjoyed it and didn't receive too many death threats.
I guess that isn't too shabby for a central Iowa farm boy with a degree in Journalism and an passion for driving, teaching, writing and sharing that passion with MM&FF readers and the rest of the industry.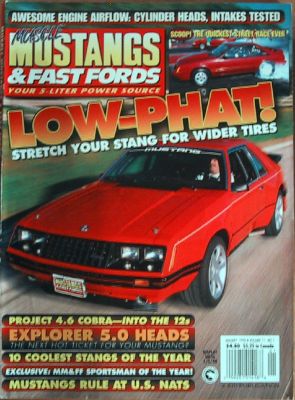 My One and Only Cover
And yes, I have even had one of my photos grace the cover of MM&FF. Check out this cover from the January 1998 issue – that's my buddy, Mike Fager and his wide-body '81 Mustang. We had a lot of fun taking photos and writing about that car back in the day… but not as much fun as chasing each other around Brainerd, Road America, Heartland Park…